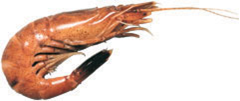 Yes, remember that shrimp recipe I posted here some time ago? It turns out it was promising enough to get me in the final, which is held tonight in Antwerp.
I'll be competing against these nice people
I wish them all the best, at the same time: the gloves are off
Our cookery will be judged by ao chef Felix Alen and Imke Dielen.
More on the shrimp blog (in Dutch). Wish me luck