Last post almost a year ago. Last decent post over a year ago.
I guess .. we're closed.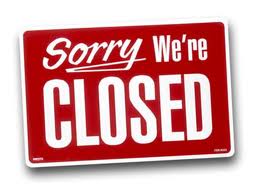 But not without saying a proper goodbye, eulogy and explanation.
Every goodbye post should start with "I started blogging in .." and so should this one. I started blogging in 2005, except I never stopped. I switched.
Never been a fast blogger on this particular blog. There's a couple of reasons for that. First, I wanted to have a certain added value. That mainly means it took quite some time to write a proper post, and proper posts is all I wanted. Finding time was a challenge sometimes, and when I found some the relevance was gone. Or something else got priority. Second, although I started blogging in Dutch, I switched to English, amongst others to participate in some international projects. Although I believe I'm more or less fluent in English, it's less automatic than writing in your mother tongue. Finally, there's technology. I once loved WordPress, but it never made things easy for me. Blogging in WordPress takes effort, as I learned later.
So that's 3 reasons that slowed me down. I killed them and started a new project may last year: more.minorissues.be. It's going like a bomb!
How exactly did I kill these hurdles?
I started blogging in Dutch, speaks for itself
I switched platforms. I'm now using Tumblr like crazy! I discovered Tumblr when setting up a small project, a movieblog called in search of magnolia, and fell in love with the platform instantly. There's no pain whatsoever, blogging is easy. It made me start more posts, and caused less frustrations while going. If only for look and feel: if I look back at this blog I see clutter. Tumblr is just so nice.
Again, Tumblr helped me to blog more frequent because it encourage you to just post stuff. For example, if you want to blog a nice image you just do so. No title required or whatsoever. Obviously you can comment on it, but you don't have to. Same goes for video, audio, text, .. Tumblr is all about sharing, so I started it as an extension to my twitter stream: giving things that deserve some stickyness a proper place. To find them back later, to offer a place for discussion, ..
It works for me. I'm now a far more active (and in my mind: better) blogger than I ever was. I try to bring a decent mixture of fast posts , and slow posts that still take me some time to finish. Still focussing on advertising and technology. Actually, trying to have a focus on digital strategy, and take it from there.
Yeah, I loved and still love blogging, but this blog is coming to an end. I decided to not pull the plug, because I do believe it does have some interesting content in the archives. As a matter of fact here are some personal highlights:
Blogging in Dutch, I believe I've written some of my best stuff (very subjective I know, imHo) on more.minorissues.be. Here are some posts I believe are worth reading. All in Dutch:
Anyway, for the non Dutch speaking people: thanks for reading. Hope we'll meet again one day. Those that speak Dutch: fee free to follow me on my new blog, or follow me on twitter.
This is it! Love,
Steven