Well, it bought me context. At least the word "context" in the Big Word Project.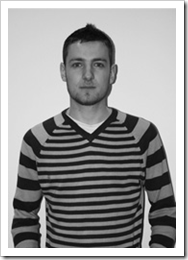 But it bought me more than that.
When I got the word and blogged about it I had contact with one of the masterminds behind the project: Paddy Donnelly (aka the viral guy). I told him if he was ever in Belgium he should call me and we could meet for a drink. Since a Irish guy never refuses any drinks, and he happens to be in Belgium we met Wednesday and had a couple of Duvels.
Actually Paddy and his pal are going to the Werchter festival the following days, so that's part of the reason they are here. The other was he's crossing Europe to meet people who bought words (or Wordee's as he calls it). Doing a little interview about the word, having a chat .. I had an excellent time Wednesday night. I dropped the guys at the only (private) camping open the night for the festival, and got to know they survived the day after
I even got my $7 back back since Paddy paid the drinks. Money well spend